Update Calendar & Pricing
Once your business becomes large, you could spend all day trying to keep up with your own calendar and itinerary. This is an obstacle that many entrepreneurs never consider – the changing realities that new scales usher forth. What works for small businesses does not necessarily work for big ones.
---
Your Agenda, Optimized
If you have already tried to handle vacation rental calendar management on your own, then you know just what a challenge it entails. Something as simple as avoiding double bookings can mean entire hours of work added to every one of your days. Freelance vacation rental channel managers, however, can take care of this for you. When you find the right freelancer on Co-Host Market, he or she will synchronize your booking and rental calendars, even syncing your Airbnb, VRBO, Booking.com, or Agoda calendar to avoid costly mishaps.
---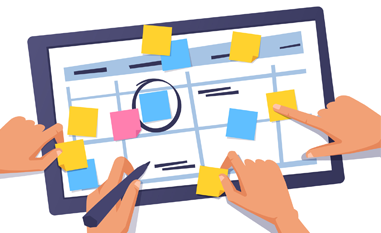 Stay Ahead of the Curve
While we are all human and thus prone to mistakes, people are much less forgiving of mistakes when they have paid their hard-earned money for a service. If you fail to keep track of your bookings and manage your calendar inefficiently, your business is going to suffer. Your guests will decide that they cannot trust you, and they will take their money elsewhere. This is the reality of the short-term rental property market. Ideally, you should put a system in place for your bookings and calendar in place by entrusting this work to a capable professional.
---
De-Clutter Your Calendar
Short-term rental property management doesn't need to be a daunting task. You can succeed without putting a whole lot of pressure on yourself. Rather than doing everything by yourself and hoping that you don't overlook anything important, you can rely on Co-Host Market's freelancers to keep your calendar updated and synchronized with your other devices. This applies to pricing, too: let us keep you ahead of the curve!
Get ahead of your calendar, avoiding the mishaps that can ruin a business before it's even off the ground, by hiring an experienced and reliable Airbnb property manager on Co-Host Market.

---
More details about Pricing and Availability Management

---