Maximize Your Short-Term Rental Success with CohostMarket.com
Embrace the Homeowner Experience on Our Comprehensive Platform

Are you a property owner seeking professional assistance in managing your short-term rental or Airbnb co-hosting services? CohostMarket.com is your ultimate solution. Our platform connects homeowners like you with experienced service providers specializing in short-term rental management, Airbnb co-hosting services, and virtual assistant support. In this guide, we'll delve into the numerous benefits and opportunities available when you sign up as a homeowner on CohostMarket.com. Discover how our platform can help you optimize your property's potential and ensure a seamless experience for your guests.
The Power of Joining CohostMarket.com as a Homeowner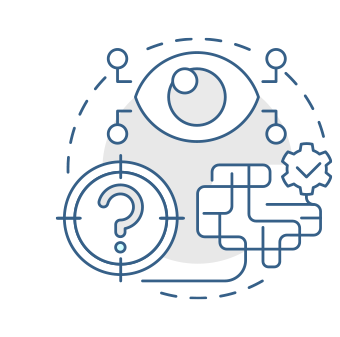 Access to a Network of Expert Service Providers
CohostMarket.com offers you an extensive network of qualified service providers specializing in various areas of property management. By signing up as a homeowner, you gain access to this network, simplifying the process of finding the perfect match for your property management needs. Our platform features property managers, Airbnb co-hosts, virtual assistants, and more, all ready to help you maximize your rental property's success.
Personalized Job Offers to Attract the Right Candidates:
Creating a homeowner account on CohostMarket.com allows you to post job offers tailored to your specific requirements. Whether you need full-time, part-time, or one-time assistance, our platform makes it easy to find the right candidate for your unique needs. By specifying the type of support and skills you're looking for, you'll attract qualified candidates who can help elevate your rental property experience.
Enhance Your Experience with CohostMarket.com Features
Seamless Communication with Service Providers
Once you have created a homeowner account, you can freely contact any service provider on the platform at no cost. This feature allows you to easily communicate with potential candidates and discuss the job or management tasks you require. With unlimited communication opportunities, finding the ideal service provider for your property management needs has never been more accessible.
Showcasing Your Homeowner Profile
By creating a unique profile page visible to all service providers, you increase your chances of being noticed by premium and pro service providers. Your profile is an essential tool in attracting the best candidates to help manage your rental property.
Booking Interviews and Responsible Information Sharing
Schedule Interviews with Service Providers
CohostMarket.com offers you the opportunity to book one-on-one interviews with potential candidates. These interviews allow you to further discuss your management needs and gauge the compatibility of the service provider. By investing time in the interview process, you can ensure that you select the ideal candidate for your property.
Adhering to CohostMarket.com's Terms and Conditions
To maintain a secure and professional environment, CohostMarket.com enforces strict guidelines on sharing contact information. As a homeowner, you are permitted to obtain contact information from service providers only through confirmed and approved interviews. Sharing contact information without an approved interview is against our terms and conditions and may lead to account suspension
Understanding the Costs and Fees
The Interview Booking Fee
As a homeowner, you'll need to pay a nominal $5 service fee when booking interviews with service providers. This fee helps cover platform maintenance and ensures that you receive a high-quality interviewing experience.
One-Time Payment Package and HostPro Market Commissions
When purchasing one-time payment packages or online services from HostPro Market, a 7% commission fee will apply. It is essential to note that contact information will not be provided in these arrangements. These fees
Signup today as a Homeowners and hire a service provider!