The beauty of today's world is that the opportunity for flexible work schedules abounds. The key, of course, is to find the job that suits your unique set of skills. Fortunately, in an era where everyone can be involved in the Short-Term Rental industry, courtesy of Airbnb, VRBO, and other booking sites, there exists a new opportunity across the globe.
Co-hosting & STR property management has slowly taken over as the next gig economy-style job that offers flexibility and the opportunity to earn top dollar. The key to co-hosting is to develop your skills so that you can help others maximize their Airbnb revenues. Millions of potential hosts on Airbnb don't have the money, knowledge, or time needed to manage their listings successfully. This solution is where the co-host comes into play.
What Is A Co-host OR STR Property manager?
A co-host or Property manager is responsible for becoming the extra set of hands that an Airbnb host can't live handle alone. From arranging cleaners to overseeing minor property repairs to answering guest inquiries, in many ways, the co-host is both the leader and the right-hand person. The best part about the partnership is that the co-host doesn't have to own the property. They aren't responsible for the mortgage, and they don't have to worry about when to sell the property for a profit. Instead, their job is to ensure guests have a worthwhile stay that hopefully translates to great reviews and keep the calendar booked, despite the possibility of a crowded STR market.
The question that you might have is, "how do I become a co-host or STR Property manager?" The answer to this question can be found at the intersection of technology, the travel industry, and of course, digital solutions. In layman's terms, now that Airbnb has reached roughly 6.1 million listings, the need for co-hosts has never been greater. Airbnb has a co-hosting component; it's far easier to dip your toes into this new business potential by visiting CoHostMarket. This marketplace is available to help homeowners become partners with Airbnb property managers, aka co-hosts. Applying to become a co-host has never been more accessible. All you need to do is answer a few simple questions, build out your profile, and begin earning reviews for your hard work.
Maximizing Your Success As A Co-host.
To maximize your success as a co-host, you should have some experience within the Airbnb and vacation rental market. Whether you have listed your own property or helped a friend, the experience is key to establishing your co-hosting credibility. Next, you will want to develop or strengthen the following skills.
Communication. — The primary role of a co-host is to communicate with the property owner and guests. If you don't have excellent communication skills, you should read helpful blogs, take a class or two, and listen to the endless STR podcasts available to strengthen your skills. Clear, open, and easy-to-understand communications will go a long way towards creating memorable guest experiences.
Scheduling. — Co-hosts are responsible for the property's availability schedule. If you struggle to manage a calendar, you will need to learn this valuable skill before becoming a co-host.
Industry Connections. — Do you know ride-sharing drivers who are interested in serving private guests? Perhaps you know a lawn service company or cleaners? Local industry connections can help you become a successful co-host who appropriately manages the property by saving money without reducing services' quality.
Entrepreneurial Sprit. — Like any part of the gig economy, the most successful individuals will have an entrepreneurial spirit. This spirit will help you find new and innovative ways to make your profile stand out to homeowners. It will also give you the drive that you need to exceed guest expectations so that both you and the listing can receive those all-important five-star reviews.
Personable. — The final "skill" that you will need to fine-tune is one of personality. Cohosting will require you to be personable. You will have to professionally speak to and greet people from all walks of life. If you struggle with meeting new people and carrying on a conversation, practice with friends and family as this skill set will be necessary for any in-person guest interaction. In short, personality is key to co-hosting success no matter where you live in the world.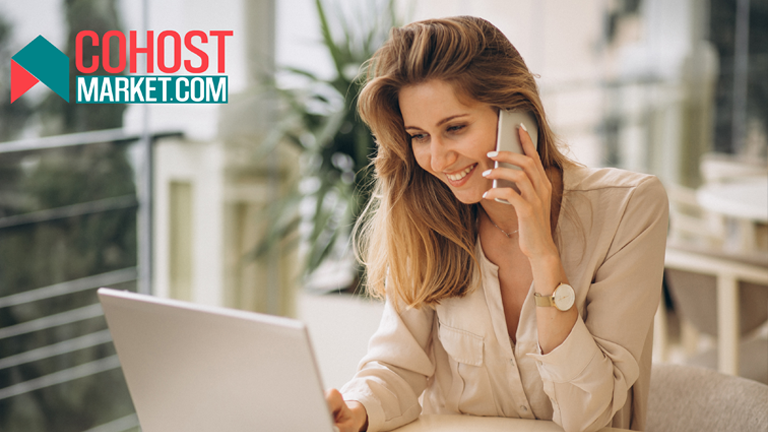 Join CoHostMarket Today.
Are you ready to gain job flexibility? Do you want to grow your property management skills while simultaneously earning a good living? If you answered yes to these questions, then you should consider joining CoHostMarket as a property manager or Airbnb co-host. The opportunity awaits you to find your dream job as you take care of every aspect of the Airbnb listings you can manage. Discover the flexibility and job fulfillment that you need by becoming an Airbnb co-host & Property manager today. The above article mentions a wide range of job requirements, but it's up to you to determine what roles you feel comfortable performing; our platforms allow you to select from over 20+ Co-host services, welcoming guests, listing creation to photography.