Guest Communication & Management Services
Your guests expect a certain level of service, and they will judge your entire business based on your service. If you are committed to effective communication and problem solving, then this should be good news: the fact of the matter is, service will always outshine the property itself.
---
Listen to Your Guests
Because of the efforts that Co-Host Market takes to vet all freelancers, you can count on superb guest communication services and online Airbnb management when you connect with a vacation rental property manager on the platform. This is the smooth and easy path to reliable management services, helping you avoid the trial-and-error process that entrepreneurs often need to put themselves through otherwise. Important to keep you a step ahead of your competitors, a 24/7 communication service will improve your guests' experience with you.
---
Never Miss a Detail
Property management service is, after all, something that you cannot do part-time. As your business grows, you need dedicated resources to keep your guests satisfied. Efficient online Airbnb management requires freelancers who are experienced and knowledgeable, whom you can find on Co-Host Market.
---
It's Time to Thrive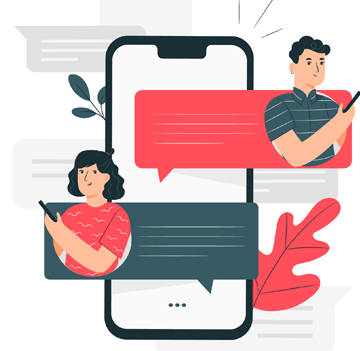 Most businesses rise and fall on the quality of their customer service, and customer service begins with effective communication. Unless you hear what your customers want to tell you and unless you tell your customers what they need to know, there is going to be a disconnect in your business somewhere along the way. When you are dealing with people's lodgings, offering them short-term rental properties that they will rely on to as their temporary housing, nothing but spot-on communication will do.
From responding to guest issues to facilitating positive reviews, Co-Host Market's freelancers enhance your communications with your guests, empowering you to form connections that leave a smile on people's faces and help your business grow and expand. This is your business made better – through the power of clarity, service, and comfort.
Co-Host Market is the platform where you can find freelancers who understand the value of high-quality communication and who want to help you deliver on your clients' expectations.
---
More details about Airbnb Listing Optimization

---