Professional Cleaning & Property Maintenance Service
The amenities in your short-term rental property could either turn out to be a major draw or a major flaw in your listing. If people like what you have to offer, they will probably generate more business for you, but if you fail to maintain your amenities, they could damage your fill rate.
---
Handymen Who Meet Your Needs
Vacation rental maintenance does not need to turn into a nuisance. Despite the stress that many business owners associate with cleaning and routine maintenance, you can easily manage your vacation rental when collaborating with the freelancers you find on Co-Host Market. These are experienced professionals who understand the importance of maintenance and outdoor cleaning and who can take care of swimming pool cleaning and maintenance, offer outdoor cleaning services, maintenance, and much more.
---
Keep Your Property Safe
Even the most striking amenities can transform into white elephants – gifts that no one needs or wants – in the face of poor upkeep. Rather than turning your swimming pool, air conditioner, or garden into a burden or an eyesore for your guests, do right by your property and take the steps necessary to keeping everything looking and working as well as it did the first day you stepped through the front door.
---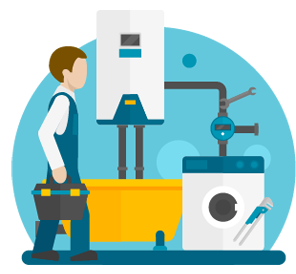 Affordable, Professional Maintenance Services
Why hire out an entire pool cleaning company? Your life can be so much simpler than that. From your swimming pool to your air conditioning to your garden, nothing less than pristine will do, and if you do not want to go broke on maintenance fees, you need to work with the right maintenance professionals. On Co-Host Market, you can connect with the right maintenance professionals – people who know what they are doing and charge a fair rate. All you have to do is log into Co-Host Market and start browsing the many affordable, local freelancers who are ready to help you today.
Your guests – and maybe even your property – will thank you when you take maintenance seriously. Sign up on Co-Host Market and find the freelancers who can help you out along the way!
---
Click for More details about Property Maintenance Services

---