Airbnb Listing Creation & Optimization
You might be thinking you could be taking steps towards marketing your property listing more effectively and setting up for a more powerful sales funnel. Still, this can seem overwhelming to many. Why let this area get to your head? Instead, hiring an expert to take care of listing optimization, on the other hand, can ultimately prove to be cost-effective.
---
Smart SEO for Every Page

(SEO =search engine optimization)
While there is plenty of opportunity on Airbnb, the platform is still hyper-competitive. SEO is more important than ever before, which is why you need to optimize your Airbnb listing. This is an effective methods to boost your vacation rental and increase bookings at your property. It is something that eludes even some of the sharpest Airbnb rental property business owners. Not you, though: you will get more bookings by finding a freelancer who specializes in Airbnb.
---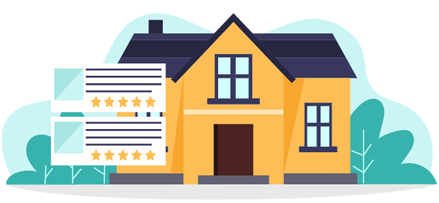 Drive More Traffic to Your Listing
This is a fact with which businesses in all industries need to make peace. Unless you are optimizing your content – all your content, but especially the content on competitive platforms like Airbnb – you are going to fall behind the businesses that do take the time to consider these points. If you simply throw some words up onto your profile, they are not going to make the impact that you want them to make. Unfortunately, this is an area that you could spend years trying to crack – only to fall short of the results that professionals can drive for you.
---
Sharp Marketing for Rental Properties
What does it take to launch and navigate an effective vacation rental marketing campaign? The truth is, probably much less than you would assume. It would be best if you worked with an expert, which is easy to find on Co-Host Market; it is easy sailing from there on out. Co-Host Market's property managers provide you with the tools that you need to create a distinguished property listing that will attract the right guests to your property, positioning your business in the best possible light.
Your opportunity to conquer Airbnb through the power of optimized listings is right here. Sign up on Co-Host Market and find the support that you need!

---
More details about Airbnb Listing Optimization & Creation

---