Diverse Range of Online Services
Tailored to Vacation and Short-Term Rentals

Welcome to HostPro Market, your comprehensive gateway to revolutionizing the short-term and vacation rental industry. At the heart of our platform lies a diverse array of online services meticulously crafted to cater to the dynamic needs of property owners, managers, and service providers. Whether you're looking to enhance your property's visibility through cutting-edge vacation rental SEO, streamline operations with sophisticated guest communication tools, or manage your rentals more efficiently, HostPro Market is equipped to support your goals.

But that's just the beginning. For freelancers and experts in the rental space, HostPro Market offers a unique opportunity to showcase your skills and services. From offering tailored management solutions to conducting in-depth market analysis, our platform connects you with a global network of clients seeking your expertise. As a service provider on HostPro Market, you gain access to a world of potential business, enhancing your professional reach and impact.

Together, we bridge the gap between top-tier service providers and property owners striving for excellence in their rental ventures. HostPro Market is more than just a platform; it's a collaborative ecosystem where every interaction is an opportunity for growth, innovation, and success in the bustling world of vacation rentals.
Start today as a HostPro Professional

---
Seamless Booking and Transaction Process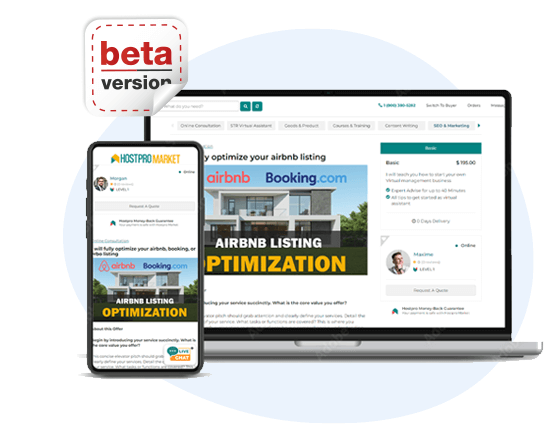 Streamlining Your Path to Success
HostPro Market simplifies your journey, whether you're booking services or offering them. Our intuitive platform ensures a smooth, hassle-free booking experience for property owners, while providing service providers with an efficient system to showcase and manage their offerings.
With a focus on ease-of-use and transparency, every transaction on HostPro Market is designed to be secure and straightforward. Property owners can confidently select and book services, while freelancers benefit from a reliable process that showcases their expertise to the right audience.
This seamless integration of booking and transaction processes is at the core of what makes HostPro Market the go-to platform for the vacation rental industry.
Start today as a HostPro Professional

---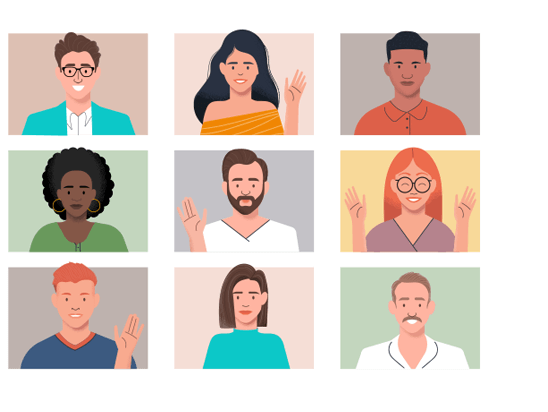 Empowering Online Consultations
Expert Advice at Your Fingertips
HostPro Market takes online consultations to the next level by connecting property owners with industry experts. This feature is especially beneficial for our paid members, offering them the platform to provide in-depth, personalized advice on various aspects of vacation rental management.
These consultations can range from strategic discussions to operational guidance, helping property owners make informed decisions. For experts, this is an invaluable opportunity to share knowledge, grow their customer base, and establish their reputation in the industry.
Our integrated tools make scheduling and conducting these consultations simple, fostering an environment of knowledge-sharing and problem-solving.
Launch Your Consultation Services Today!

---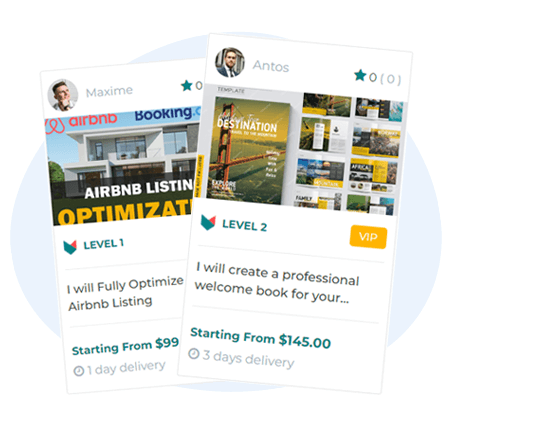 Unlock Opportunities with HostPro
Exclusive Invitation to Expert Freelancers and Consultants
As we embark on the exciting journey of HostPro Market, we extend an exclusive invitation to expert freelancers and Airbnb consultants. You now have the opportunity to be among the first to explore and shape this emerging marketplace.
By joining HostPro Market, you access a pioneering platform where your skills in vacation rental SEO, guest communication, online management, and consultation are in high demand. For property owners, this is a chance to collaborate with top-tier professionals who can significantly elevate your rental operations from the get-go.
We're dedicated to creating a space where expertise meets innovation, and every interaction leads to mutual success. Sign up today to start discovering the potential, make impactful connections, and set new standards in the vacation rental market with HostPro Market.