House Cleaning Services & House Maintenance
Nothing can make or break a short-term rental business quite like cleanliness, hygiene, and upkeep. From the front doorstep to the back corners in every room and from the shrubs outside to the ceilings inside, spotlessness is the goal. When you enlist cleaning services through Co-Host Market, house maintenance, and outdoor cleaning services, you can set yourself apart from every other short-term rental business owner, knowing you're selecting someone who has experience knowledge—money well spent on an affordable level with little effort.
---
Get Clean Simply
Freelancers on Co-Host Market are ready and equipped to help you keep your property looking its very best, focusing on hygiene and presentation. Whatever you need for upkeep and maintenance, you will find a provider who offers it on our platform, including professional house cleaning services, and housekeeping. These are experienced vacation rental cleaning specialists who know what high-quality Airbnb cleaning service is all about and whose property cleaning services are second to none.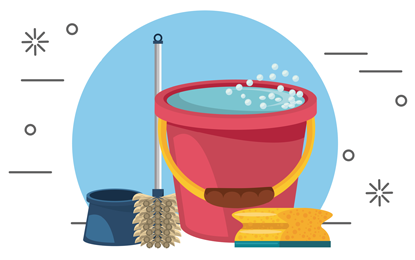 ---
Neatness Leads to Success
When it comes to your property, the last thing that you need is for people to conclude that you have not put sufficient effort into upkeep. Just think about the last time that you sat down in a messy car or walked into an unkempt home: it was most likely a jarring experience for you. This is the same way that your guests will feel if you overlook upkeep, and even worse, they will assume that this lack of effort carries forth into all areas of your property, leaving them with a negative overall impression of your rental.
---
Keep Your Property Shining
Far too often, cleaning and maintenance are areas that rental property professionals overlook or ignore. You know better, though. You know that if you are going to achieve long-term success through your Airbnb business, you need all your guests to feel comfortable and you need to keep your properties attractive and presentable.
Sign up today and take charge of the cleaning services in your home by enlisting professionals who are experienced at upkeep and understand its immense value to all short-term rental property businesses. The future of your business may depend on the decision that you make at this very moment. Choose wisely!
---
Click for More details about STR House Cleaning Services

---