Full Property Management For Airbnb Rentals
If you want your business to be successful, all the details matter, and when you are enlisting support, you don't want partial support – you want full support. Full support is what you will get through Co-Host Market's freelancers, for whom full property management is a given. Whether you are more comfortable collaborating with online property managers or with local property managers, you can find exactly what you need on our platform.
---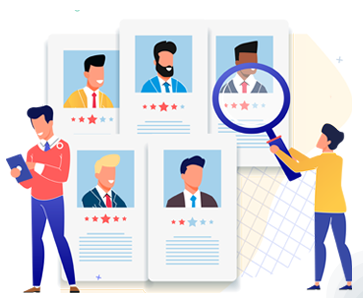 Property Management You Can Count On
You need to go beyond the bare minimum if you want to organize a short-term rental property business that thrives. You need full-service property management, which is what our freelancers can offer. To maximize your rental income, you should have the full range of services you need right at your fingertips, something that is finally possible through Co-Host Market. The vacation rental property managers whom you find on Co-Host Market will handle your rental property, offering complete property management services and showing you what effective Airbnb property management looks like.
---
The Right Way to manage your property
You always have two options when it comes to any business: you can go all the way or you can come up short. While you may be able to hit all your goals on your own, you would almost certainly be better off entrusting much of the day-to-day to someone who specializes in management. This way, you can shift your attention to growth and expansion, pouring all your creative energy and business acumen into turning your business into the rousing success that you have always suspected it could be.
---
Reliable, Effective Rental Property Management
Take a step back and look at your rental property. Wherever you are in your entrepreneurial journey, you understand that you have to let go at some moments and let specialists take over. Co-Host Market is a place where entrepreneurs and service professionals can come together, solving each other's problems to help each other grow and push forward into the future.
Co-Host Market is your one-stop platform for freelancers who have sharpened their property management skills to a fine point. Get your work done today – and take your business to a new level!
---
More details about Full Property Management Services

---