Streamlined Check-in & Checkout Services
Seamless guest experiences are crucial for the success of your vacation rental business. CoHostMarket connects property owners with professional guest management service providers who specialize in handling check-ins and checkouts, ensuring a smooth and stress-free experience for both you and your guests.
Effortless Guest Check-in and Checkout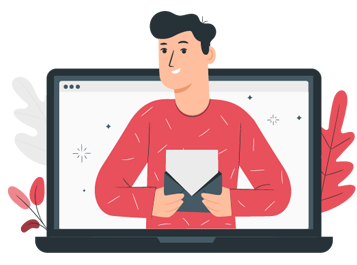 One of the most time-consuming aspects of property management is managing guest check-ins and checkouts. CoHostMarket is here to help you streamline these processes, allowing you to focus on other aspects of your business. Our platform connects you with experienced Airbnb Co-Hosts, Property Manager who can handle these tasks efficiently and professionally, ultimately improving your guest's overall experience.
Guests expect top-notch service from the moment they arrive until the moment they leave. Ensuring a smooth check-in and checkout experience is essential for receiving positive reviews and encouraging guests to return. A well-organized and professional guest management process contributes to the success of your vacation rental business.
Benefits of Professional Airbnb Guest Management Services
By hiring a service providers through CoHostMarket, you can enjoy the numerous benefits that come with a smooth and efficient guest management service. In the following section, we'll outline some of the key advantages of using professional guest management services for your short-term rental
Enhanced guest experience: Expertly managed check-ins and checkouts create a positive first impression, leading to satisfied guests and positive reviews.
Time savings: By outsourcing guest management tasks, you can free up your schedule to focus on other important aspects of your vacation rental business.
Reduced stress: Professional guest management services take the pressure off you, ensuring that your guests' needs are met without any added stress on your part.
Consistent service: A dedicated guest relations manager can provide consistent, high-quality service, ensuring that your property maintains a stellar reputation.
Increased repeat business: Exceptional guest management can lead to repeat bookings, ultimately boosting your revenue and growing your vacation rental business.
Stand Out With Professional Guest Management
To ensure the success of your Airbnb rental business, it's essential to provide an exceptional guest experience. By hiring a professional and experienced service provider through CoHostMarket, you can elevate your property's reputation, leading to more bookings and repeat business. Your guests will appreciate the warm and friendly service, as well as the seamless check-in and checkout process.
CoHostMarket makes it simple for property owners to connect with skilled guest relations managers who can take care of check-ins and checkouts, allowing you to concentrate on building and growing your business. By entrusting these tasks to experienced professionals, you can ensure that your guests have a memorable stay, increasing the likelihood of repeat bookings and positive reviews.
In summary, CoHostMarket provides a platform for property owners to find reliable guest management service providers who can efficiently handle check-ins and checkouts. By using our platform to connect with professionals who can streamline your guest management process, you'll be able to improve guest satisfaction and elevate your vacation rental business.
Are you ready to take your Airbnb guest management to the next level? Get started with CoHostMarket today.
Click for More details about STR Guest Management Service