Handle Guest Check-in and Checkout
One of the more stressful aspects of property management is showing up for your guests whenever they need to arrive and lead your property. These processes can eat up your time, in turn eating up your profits and creating massive, unnecessary headaches for you. The way to avoid this stress is to streamline arrival and checkout, which you can do without any significant effort through Co-Host Market.
---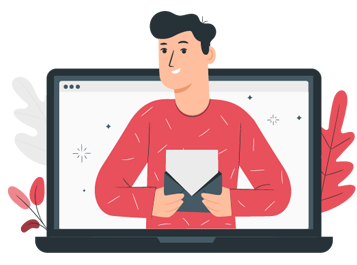 Easy Check-In, Repeat Business
Think about it this way: how would it look to you if you arrived at a hotel and the same person who checked you in was then running around cleaning the rooms and trimming the hedges? You would assume that you were spending the night somewhere sub-standard. Your Airbnb rental business is no different, and if you want to thrive, you need a professional guest management strategy. Welcoming a guest, greeting a guest in person, and offering reliably warm and friendly service, the freelance guest relations manager that you find through Co-Host Market can offer vacation rental management at your Airbnb property on par with what the finest hotels have to offer.
---
Always Superb Service
If you were to walk into a hotel and find out that you needed to figure out the entire check-in process on your own, you would probably end up unhappy. Your guests expect you to take care of every aspect of their experience, beginning with check-in and ending with check-out, and if you fail to do so, they are going to make conclusions about your process as a result.
---
Offer Your Guests the Best
Instead of assuming that you can "wing it" with regards to guest management, foster an environment where professionalism always reigns supreme. For the right feel at your property – and to put yourself in one role, rather than spreading yourself too thin – hiring a short-term rental property manager is always the smart choice. Instead of adding to the work that you need to do, our freelancers simplify it – so that you can focus on building your business.
Taking your business to the next level could be as simple as organizing the check-in and management procedures at your property. Sign up today and give your guests a clear path to enjoying your property!
---
Click for More details about Airbnb Guest Management

---