There has never been a better time to create your own direct booking website for your vacation rental.
But if the thought of building a website seems daunting and too hard, then we have good news for you. It's now become way easier to build your own direct booking website!
But why would you create your own short-term rental direct booking website when platforms like CoHostMarket exist?
Having your own direct booking website puts you back in control. No more service fees, unfairly canceled trips, words limits and best of all, you won't be held hostage to reviews.
You will essentially be cutting out the middle man and pocketing the full booking amount for yourself. What could be better than that? So, what are the advantages of having your own direct booking website?
So, what are the advantages of having your own direct booking website?
No More Booking Fees
Booking fees are the number one reason that hosts stray from platforms such as Airbnb, HomeAway, or Booking.com. Airbnb comes in at the highest taking up to 12% of the booking. The second is Homestay which takes 10% and then HomeAway/VRBO which pockets 6%.
While this doesn't seem like much at the time, it certainly does add up. For example, if you rented your Airbnb 100 times for $150 per night, Airbnb will skim off $1500. That's a lot of money that could be going straight into your bank account.
High fees are also a big turn-off for some guests, making booking confusing. There is the service fee, guest fee, taxes, and then a cleaning fee, it is enough to send people directly to a hotel. Having your own website will eliminate the messy fee structure and will keep the booking process simple.
Maximum Listing Exposure
Another reason hosts are creating their own booking websites is to diversify their reach in the market. Don't put all your eggs in the same basket, as they say. Over 51% of small businesses have their own website and vacation rentals shouldn't be any exception. In a recent study, 30% of consumers wouldn't even consider a business without a website, so now is the time to get started.
Having your own vacation rental direct booking website helps to build trust and credibility and gives you more exposure. Remember, you are running a business and need an online presence that you can link to social media so potential guests can find you. By combining your online presence with social media marketing, you will have a great recipe for success and won't be so reliant on other booking sites.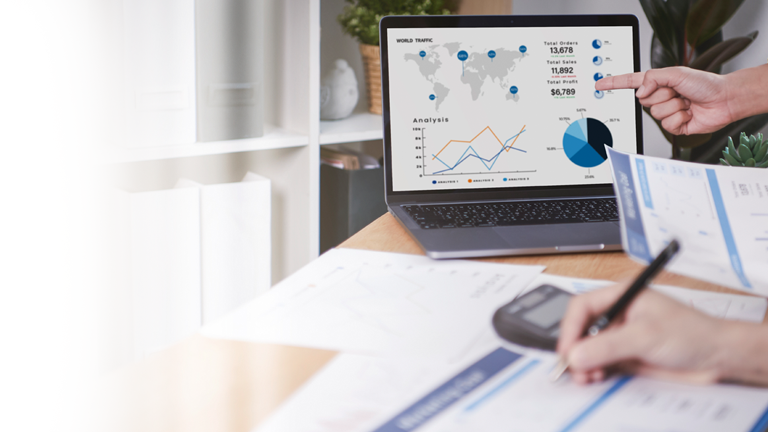 Let Your Brand Shine Through
Booking platforms like Airbnb and Booking.com are very strict on maintaining a certain look and feel across their website. You have no control over the look and feel of your listing and are limited with what you can do.
Having your own direct booking website gives you the creative freedom to add features like slideshows, video walkthroughs, and larger photos. You can also add more customized detail about your property like uploading interactive maps and your own logo.
Best of all, you can display any achievements you may have earned along the way, like becoming an Airbnb Superhost or receiving Trip Advisor excellent awards.
Let Guests Know Who You Are
The key to great a great vacation rental is excellent customer service. Having your own website gives you the opportunity to create a page all about you and your story.
Guests want to feel like they are being looked after, so a page that tells them about who you are and that you really care is a huge asset.
While other platforms do offer a profile section, this is often not enough. Having your own website where you can show guests that you are a real person that wants to make their stay as special as it can be will go a long way.
Your Own Personal Business Card
Having your own direct booking website is like carrying around a professional business card. Imagine meeting someone who is looking for accommodation, you can give them your URL instead of directing them away to Airbnb.
This also works well with repeat guests from other platforms. Upon their check out, you can give them a business card along with a special deal to get them to book via your website. Now you can pocket all the income from the booking instead of having to share with the likes of Airbnb or VRBO.
CoHostMarket: a Direct Booking Website Builder
With CoHostMarket, even if you are not tech-savvy in the slightest, you can still create a dynamic site.
CoHostMarket is the ideal link between STR (Short-Term Rental) Property Owners and professional rental managers, Airbnb Co-host or, why not, even a cleaning company? Why not leave the management part to professionals, so that you can have more time to focus on what you do best, that is, promoting your property online?
Advantages of doing business with CoHostMarket

All the services providers on the website are one by one manually examined by our professionals. This is to make sure that all the profiles are genuine ones, thus keeping the authenticity of the platform safe. The credibility of the service provider stays intact. We, therefore, provide you with a lot of guarantees:
This provides the best professional environments for customers and service providers on the website.
With CoHostMarket, you'll have instant access to a wide range of service providers in over 60 countries. Indeed, as a property owner who constantly needs help to keep the houses for rent in good condition, you can have easy access to these service experts from the comfort of your house. Whether it's for a new listing, hiring a new secretary, or looking for a cleaning company, they are all available on the platform.
How to get started on CoHostMarket?
First of all, you'll have to register either as a property owner or a service provider. As a Property Owner, this would mean that you're looking for a service provider to help you manage and take care of your property locally or abroad.
As a service provider, on the other hand, you will be able to get in touch with homeowners. Once you complete your profile, it will get verified and you can make your way through the website to look for what you need.
To sum it up, it's more advantageous to deal with a Co-Host like CoHostMarket instead of a Rental Agency, as the constant flow of customers in and out of your property would require close monitoring and regular maintenance. These services are not always easily supplied by a simple Rental Agency.
Other than making sure you maximize your profits with your properties and liaising with the best service providers from around the globe, CoHostMarket minimizes at all costs the risks of you incurring any loss by verifying each account close, fact-checking their background and contact info.
CoHostMarket is not just about business deals, it's about supplying the best of professional environments for you to expand your business.